At the close of our 2018-19 season, New Moon Opera performed a double bill production of Donizetti's Il campanello and Puccini's Gianni Schicchi. It was our most successful production yet, and we were excited and grateful to see so many new faces in the audience. In fact, for several of our friends and family members it was their first time attending a classical music performance. That being the case, many of them asked similar questions: "What do I wear?" "Do I need to rent a tux?" "Should I get my ball gown out of storage?" "Can I wear my favorite jorts?"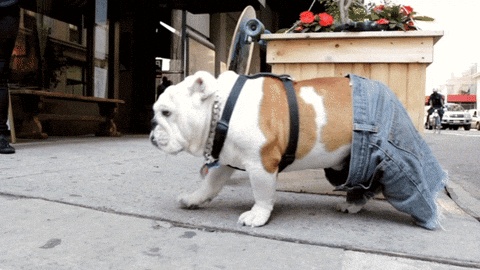 Others worried about the foreign language of the opera and whether or not they would understand the plot.  One concerned attendee even wondered whether any errant wine glasses would shatter due to high notes sung by the lead soprano! 
These questions are familiar to many classical performers. If opera companies want to appeal to both seasoned opera lovers and newcomers alike, we need to make sure that people have an idea of what to expect when they go to see one. So... here are some things to expect when you go to the opera and some tips to help you to get the most out of your experience.
What should I wear to the opera?
Formal attire is welcome, but not required. If you go to the Lyric Opera of Chicago, you will see some people in suits and dresses while fewer people wear jeans. If you go to a storefront opera performance, there will be more people in jeans and less wearing suits and dresses. Wear what you feel comfortable wearing. It can be fun to dress up to go to an event like the opera, but not at the expense of your enjoyment of the performance.  
How will I understand what's going on in the opera if it's in a different language?
Almost every opera you attend will have supertitles. Supertitles are similar to the subtitles that appear at the bottom of the screen in English while watching a foreign language film or television show, except they usually appear above the stage. The words can go by quickly, so it's also a good idea to familiarize yourself with a synopsis of the opera you're going to see. That way if you're too busy watching what's happening onstage to read, you'll still get the gist of what the singers are saying.  
A lot of opera companies will provide a synopsis in the program. If you arrive a few minutes early, you can take the time to read it. You could also read online about the opera on Wikipedia or several other sites you can find through a quick google search. Also, the singers you will see in an opera are highly skilled at conveying the meaning of the text, and opera composers write music that suggests and expresses what is happening in the plot of the opera.  Among these factors, you're sure to follow the story!
Is there anything I can do to prepare to enjoy the opera?
Yes!  Like I mentioned above, reading the story of the opera is a great way to prepare yourself to be able to follow along and understand the story. Usually articles about operas also contain background information as well, giving context to the opera you're about to see. Understanding when an opera was written and what was happening in the world or in the composer's country at the time can be interesting, as can knowing what was happening in the composer's life.  
There are many other online resources to learn about an opera before you go to see it, such as the Metropolitan Opera's website.  Some of my favorite resources on metopera.org are their educator guides. They're meant for teachers to prepare their students to watch one of the Live in HD Met Broadcasts, but the information is interesting and easy to understand.  These guides also talk more about the music itself and what to listen for when you're at the performance. Check out the Met's educator guides here. 
How will I know when to clap?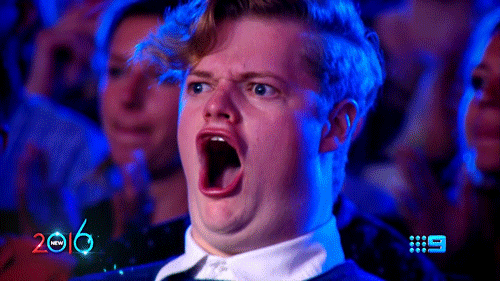 If you're not sure when it's ok to clap, just follow the lead of the rest of the audience.  Nonetheless, at a New Moon Opera performance, you are welcome to clap whenever you feel moved to clap!  Performers love it when the audience show their appreciation, and that isn't limited to applause. Feel free to laugh when you want to laugh as well; it makes the performance more enjoyable when everyone is laughing together.   You might hear a lot more laughter than you might have been expecting at any opera performance you attend - Lyric Opera of Chicago audiences laugh quite a bit at the comic parts during most performances..  
Opera didn't used to be an event where audience members would sit still for three hours and applaud at the end of each act; it was a social occasion to go to the opera in the 18th and 19th century.  Audiences at that time would walk around, eat and drink, talk, and play card games during an opera performance. Instead of a dark and hushed house, 18th and 19th century opera audiences would be as well lit as the singers on stage, and sometimes almost as noisy!  Most audience members would go to hear the same opera production several times, so they would know their favorite parts and stop talking and sit down to hear those bits. Sometimes audiences would even demand to hear another aria again, or boo a singer offstage! The tradition of opera audiences is actually a rowdy and casual one, so NMO encourages our audience members to relax and enjoy.  Clap when you feel moved, laugh when you find something funny, and by all means, feel free to get up to use the restroom or take your child to walk around in the hallway for a break. We want everyone to have fun!  
Will glass shatter when someone sings a high note?
The short answer: probably not.  Although technically it is possible for a singer to break glass, it takes a very specific set of circumstances to make it happen.  The glass has to be made of the daintiest leaded crystal, the singer has to sing the exact same frequency that the glass vibrates at, and the singer has to produce a sound over 100 decibels (the average speaking voice is only 50 decibels).  In fact, while there have always been rumors swirling around about opera singers breaking glass, there's only one instance where it has been recorded. On the tv show Mythbusters in 2005, rock singer and vocal coach Jamie Vendera broke a wine glass with a bellow registering in at 105 decibels.  So while it's possible, it's definitely not likely that a singer's high note would break any wine glasses that might happen to be lying around.  
In conclusion
While going to the opera has gotten the reputation as an activity reserved for existing opera lovers, anyone can and should attend!  I hope these tips have helped demonstrate that it doesn't take much effort to enjoy an opera performance, even if you're new to it.
Please reload