Everything you wanted to know about sopranos and were too afraid to ask: Voice Types II
It seems like there are a lot of references to operatic sopranos in popular culture, such as the lady with the horns and the braids, but not many people know how diverse soprano voice types can be.  Did you know the lady with the horns and the braids refers to a specific soprano character in some of Wagner's operas, and that a vast majority of sopranos will never sing that role because their voice is not the right type?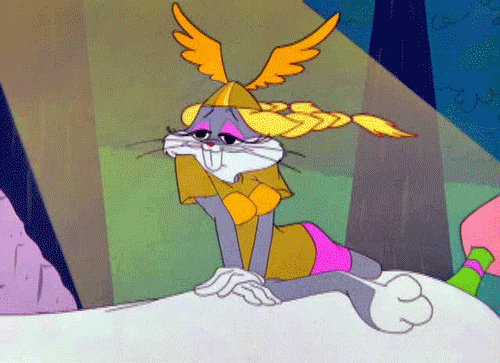 In last week's Artist Journal we focused on operatic voice types and how they correspond to choral voice types.  This week we are going to focus on the star of most operas: the sopranos!
Like I mentioned in last week's article, the main operatic voice types are as follows:
soprano, mezzo-soprano, contralto, countertenor, tenor, baritone, and bass.  Soprano is the highest type of voice, but even within the designation "soprano," there are still smaller divisions of soprano voices.  These smaller divisions are sometimes called Fach.  Fach is a German term that means "compartment."  The Fach system is mostly used in Europe, but opera companies, directors, and singers all over the world find fach useful to determine which roles will be best suit a singer without overtaxing their instrument.  Some singers can sing roles in multiple fächer successfully, so the system is just a guideline.  
The soprano fächer are as follows: Soubrette, Lyric Coloratura, Lyric Soprano, Dramatic Coloratura, Spinto Soprano, Dramatic Soprano, and Wagnerian Soprano.  That sounds like a lot right?  But there truly are many different types of sopranos, and there are interesting characteristics and differences between them!
Soubrette
A soubrette is usually a young (or young-sounding) soprano who has a fantastic middle voice.  Soubrettes usually don't have to sing extensive coloratura (quick, elaborately embellished passages of music with lots of fast notes).  Their highest required note is normally high C (C6), and they don't usually have to sing lower than middle C (C4).  Soubrette characters are usually young women who are far more clever than the other characters in the opera.  A lot of times they play maids, like Despina in Cosí fan tutte and Susanna in the Marriage of Figaro by Mozart, or Adele in Die Fledermaus by Johann Strauss.  Check out the videos below to hear some fun examples of soubrette soprano roles.
Barbara Bonney: Un moto di gioia - Susanna in The Marriage of Figaro
 Kathleen Battle: Mein Herr Marquis - Adele in Die Fledermauss by Johann Strauss II
(A side note: NMO fans will remember the character Lauretta in Gianni Schicchi from our double bill last season.  Lauretta cleverly manipulates her father to help her boyfriend's family pull off a scheme that will allow her to marry her boyfriend - typical soubrette!  Like I said before, fach is just a guideline: Lauretta can be considered a soubrette role, but she can also be played successfully by lyric sopranos, as was the case in our production with Rachael Long as Lauretta.)
Lyric Coloratura 
Lyric coloratura sopranos are similar to soubrettes but they sing even higher and are required to execute flawless coloratura.  A lot of the lyric coloratura characters are similar to soubrette characters in that they are often clever and able to manipulate, like Blondchen in The Abduction from the Seraglio by Mozart and Norina in Don Pasquale by Donizetti.  Other lyric coloratura characters are the young love interest but have tragic endings, like Gilda in Rigoletto, Lakmé in the opera by Delibes, and Lucia in Lucia di Lammermoor by Donizetti.  Some lyric coloratura characters are a little strange and quirky, like Ciboulette in Mesdames de la Halle by Offenbach, Olympia in The Tales of Hoffman by Offenbach, and Zerbinetta in Ariadne auf Naxos by Richard Strauss.  Some lyric coloraturas are even supernatural!  NMO fans will remember the character of La Fée (Fairy Godmother) in Cendrillon (Cinderella) by Pauline Viardot from our 2018 production. Viardot's La Fée is usually played by a lyric coloratura soprano; Massenet also thought the character of La Fée was suited to a lyric coloratura voice for his version of Cendrillon! 
Nadine Sierra: Caro nome - Gilda, Rigoletto by Verdi
 Kathleen Kim: The Doll Aria - Olympia, The Tales of Hoffman by Offenbach
Lyric Soprano
Lyric sopranos usually have approximately the same range as a soubrette, but their voices are stronger and can be heard over a thicker texture in the orchestra.  Lyric soprano characters are not normally comedic like soubrette or lyric coloratura characters can be.  Usually lyric soprano characters are the main love interest, and a lot of times they die an untimely death at the end of the opera!  Some typical lyric soprano characters are Mimi in La Bohème by Puccini, the Countess in The Marriage of Figaro, Pamina in The Magic Flute by Mozart, and Micaëla in Carmen by Bizet.  
Kiri Te Kanawa: Je dis que rien ne m'épouvante - Micaëla, Carmen by Bizet
Listen to the difference between a soubrette character (Susanna) and a lyric soprano character (Countess) in this duet from The Marriage of Figaro, which you might recognize from this famous scene in the movie Shawshank Redemption.  The first character who sings is the Countess, quickly followed by Susanna, as the Countess is dictating a letter and Susanna is writing it and repeating back.  When they sing together, the Countess sings the lower part and Susanna the higher.  Can you hear the difference in their vocal tone and weight?
Now that you know about three soprano voice types, can you hear the differences and similarities?  Check back here tomorrow to learn about the rest of the soprano voice types: Dramatic Coloratura, Spinto Soprano, Dramatic Soprano, and Wagnerian Soprano!
Please reload